Buy Mayline Office Furniture
Mayline Office Furniture, Tampa Florida
Office Furniture 911 is a local Tampa Florida office furniture dealership for theMayline Office Furniture brand.
Mayline offers a complete collection of office furniture, filing, storage, and many other customized solutions designed to fit the space and style of your office.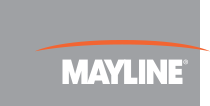 Choose from a Wide Selection of Furniture
Desks and Storage
Seating and Chairs
High Density Storage
Workspaces
Tables
Technology Furniture
Mailroom Furniture
Drafting Furniture
Mayline furniture solutions are perfect for Tampa Bay area companies who are looking for sleek, modern office furniture that will look great in any office location. The lines of furniture are designed to for durability, versatility and affordability — which is what many of our local clients are seeking when buying new office furniture.
Desks and Storage
Mayline sells furniture for private offices and public spaces…and whether you want classic elegance or contemporary stylings, they offer a variety of desk systems and storage options in laminates and veneers to choose from.
Seating and Chairs
Remarkably comfortable and exceptionally stylish seating and chair options from Mayline will deliver comfort and style with long-lasting value.
Choose from a large selection of desk chairs, executive chairs, breakroom seating, conference room seating and more.
High Density Storage
Mayline delivers a wide range of space-saving, time-saving and money-saving solutions to fit very specific storage needs. By mobilizing files some of their solutions can help save up to 50% of valuable floor space. Cabinets, shelving and storage options give  the ability to grow and change with your business.
High Density Mobile Storage Solutions
Storage Cabinets and Shelving Units
Filing Cabinets
Insertables
Mobilizers
Decorative Enhancements
The Security Shade
**Mayline offers perfect furniture solutions for healthcare and medical offices (doctors, dentists, etc.) as well as other professional services firms (CPAs, law firms, etc.) that must house large amounts of paperwork and files for their patients and clients.
**Tampa architects, design firms, construction firms and others will find Mayline tables to be a great alternative to their current office furniture setup.
Speak with a Mayline Office Furniture Expert Today!
How can we help you with your next furniture purchase? Please contact Office Furniture 911 by calling 813-443-4493 or by submitting the contact form below.
We also specialize in helping Tampa companies find pre-owned office furniture by Mayline as well.